Within the business environment, we create trust spaces to develop the human potential, supporting this way the transition of the organizations towards the post digital age and of the new human consciousness.
DA Luz Consultores's gaze, points to a new model of consciousness, empowering people in their different dimensions; mental, emotional, spiritual and physical, in order to accompany the development of their human potentian and meaning at work.
We believe that the human potential is the greatest differentiating tool in talent development of an organization and of the creation of a good working environment.
To awaken this potential we have excellent professionals and a cutting-edge methodology that integrates both hemispheres using the cognitive understanding, the creativity, the play and the emotional management. Are transformative experiences that we create in a customized way in order to contribute to our customers.
We are aware of the speed of changes given by the technological advances, therefore, we have designed our methodology to address the development of the technological talent and their challenges optimally.
We want to install skills such as empathy, assertiveness and a more conscious human group, with a bigger compromise and opened to learn and to co-create with the diversity. People capable of developing all their potentialities and talents using, in a proper way, the technological resources that the new age offers.
Our team believes that the collaborative, affective and respectful work, generating healthy and creative links allow to implement an innovative and human look inside the working environment.
It is through our avant-garde methodology and thanks to our excellent professionals that we can make a difference when we enter into an organization.
PSICOLOGIST – CONSULTANT - ARTIST - PAINTER
FOUNDER AND DIRECTOR
Daphne as an artist has the gift of the use of the colour that she uses as a healing source, so, she also uses different degrees of hypnosis techniques to help on the personal consciousness work.
With more than 20 years of specialization in the integral work and human potential; through a holistic glance with the use of various tools of both the transpersonal and positive psychology.
OUR WORKING TEAM:
Psychologists – Audio Visual Communicators – Journalists – Commercial Engineers – Artists – Health Therapists – Cartoonists – Musicians – Actors
Psychologist / Pontificia Universidad Católica de Chile
Mastering Your Brainwaves for Relaxation, Inner Peace, Improved Health, Creativity, Healing and Self-Evolution| Institute for the Awakened Mind, E.E.U.U Human Development, Integration Hemispheres, Energetic Work | Monroe Institute, E.E.U.U.
Other studies: Human Development, Mindfulness, Energy Work, Institute of Human Development, London // Hypnosis, Marisa Peer, Mind Valley // The physics of miracles & Holosets, The Institute for Harmony Resonance Technology, DR Richard Bartlett // Técnica PSYCH-K, Brain integration, Mercedes García // Meditation techniques, Monastery Old Likkir, Dalai Lama.
Daphne Anastassiou was born in Viña del Mar, Chile. Her school education is carried out in Santiago, later on she attends to a college in England and then in Greece; when she returns to Chile she studies Psychology at the Pontificia Universidad Católica de Chile, where she gets a bachelor's degree in psychology.
She specializes in the development of the human potential, with more than 40 years of experience in that field of action; becoming one of the forerunners of coaching and business consulting in Chile.
Uses hypnosis techniques in varying degrees of dephts and energetic healing techniques; used both at her particular consultation as well as in workshops as tools for the re-scheduling of the subconscious and the balance of the being.
Creating her own consulting enterprise in 1996, where she is able to advise big, medium and small enterprises in the area of the developing of human potential. Her work is inspired in the transpersonal, positive and integral psychology, creating a unique methodology where the holistic glance of the human being, the conscious breathing, the creativity, the play, the sense of humour and the love are the base for the developing of the human potentialities .
The most required workshops are those of the development of the creative process, stress prevention, quality of life, empowerment of leaders, development of the human potential, awaking the emotional intelligence, trascending the limiting beliefs and healthy teams.
Daphne, besides being a psychologist is a writer and plastic artist; path that has led her to the creation of different books of reflection and self-help such as "WE ARE LOVE", that reading addresses the essential topics for the people's development, but in a creative and simple way that allows transversality and closeness with all kind of people.
Paralelly, by her artist's side, Daphne has exhibited in London, Paris, New York, Madrid, Buenos Aires, Shanghai and Athens and her work can be found in private collections all over the world. Today she is represented in Paris by Galerie Colette Dubois where she has had solo exhibitions in 2011, 2013 and 2016.
Her wide field experience and her various aspects as a person allowed her to concentrate all her knowledge in order to give practical but deep tools that help people to develop their human potential; aspect noticeably marked with a "Before and After" in all the consultings that she performs in the different enterprises.
DA LUZ CONSULTORES
Experience
---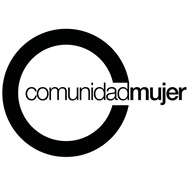 They accompanied us strategically, generating
confidence in the managing team
JULIO JARAQUEMADA
Business Director
Gave us a lot of coherence as a team, confidences were
generated and allowed very interesting talks.
GUSTAVO FAVRE
Director of Sociedad Emisora Prepago
Los Héroes and advisor to various institutions
Daphne helped me a lot to see my potential, she
opened a world to me. They helped me to balance
my different strengths, mother, wife, executive.
XIMENA TARZIJAN
Banco de Chile
They facilitated dialogues of trust, we generated
a new vision. I believe that more than ever, the
country needs a lot of dialogue.
GUSTAVO FAVRE
Director of Sociedad Emisora Prepago
Los Héroes and advisor to various institutions